For more information or questions please contact:

Sports Law and Policy Centre
Fax +39 0692912678
E-mail: info@sportslawandpolicycentre.com




* * *






Prof. Michele Colucci

E-mail: info@colucci.eu
Personal Website: www.colucci.eu - www.erasmusandsport.eu
IEL website: www.ielaws.com
RDES website: www.rdes.it

Michele Colucci, Ph.D., LL.M., D.E.S., member of the Bar in Italy, is a civil servant of the European Union, Brussels.

Founder and Honorary President of the Italian Sports Lawyers Association (www.avvocatisport.it), he is the Scientific Director of the Sports Law and Policy Centre (www.slpc.eu).

He is the Editor of the International Encyclopaedia of Sports Law (www.ielaws.com), Scientific Director of the Rivista di Diritto ed Economia dello Sport (www.rdes.it), the European Sports Law and Policy Bulletin (www.sportslawbulletin.com) and co-ordinator of the International Sports Law Journals Platform (www.sportslawjournals.com).

He has been lecturing in sports law in several universities and LLM programmes (MESGO – UEFA, ISDE – Madrid, SLPC - Rome and Ravello, College of Europe of Bruges and Parma, Tilburg, Leuven and Naples, CEU Valencia).

He has been member of the FIFA Dispute Resolution Chamber for two mandates (from 2001 to 2011) and Arbitrator of the European Handball Federation Court of Sport. He is currently member of the FIGC (Italian Football Association) Commission on the reform of the FIGC Code of Justice.

He is particularly proud to have conceived and promoted in 2010 the idea of an Erasmus Sports Programme for all amateur athletes in the European Union (www.erasmusandsport.eu).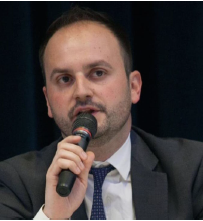 Avv. Salvatore Civale

E-mail: avvocato@studiocivale.it

Lawyer, founding and managing partner of Studio Civale Law Firm, President of the Italian Sports Lawyers Association, arbitrator of the European Handball Federation Court of Arbitration, lecturer and author of several publications in the field of Sports Law. He has been recently appointed as a pro bono counsel and part of the legal aid offered to individuals by UEFA and as panel firm by the Saudi Arabian Football Federation.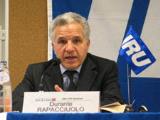 Durante Rapacciuolo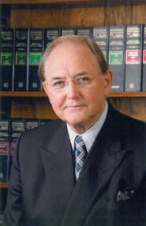 † Prof. Roger Blanpain (University of Leuven – Belgio)