IN THE SPOTLIGHT


RDES 2022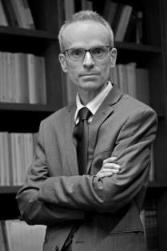 THE ECONOMICS OF EUROPEAN FOOTBALL:
FROM FINANCIAL FAIR PLAY TO FINANCIAL SUSTAINABILITY

by Stefano Bastianon


Full Professor of European Union law, University of Bergamo; Attorney-at-law; CAS Arbitrator.
E-mail: stefano.bastianon@studiobastianon.it.

Abstract – Summary and Keywords

The paper aims at offering a first reading of the new discipline approved by UEFA to replace the financial fair play regulations. The Author's effort is mainly focused on a comparison between the two disciplines and the analysis of the main changes introduced in terms of club's cost control requirements.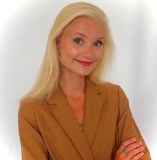 FREEDOM OF EXPRESSION: THE SUBJECT ON EVERYBODY'S MINDS (BUT NOT LIPS)
AT THE BEIJING 2022 WINTER OLYMPICS

by Annie Rydén

Annie Rydén is a Master student of International Sports Law at SSBM Geneva and a project and policy intern at EU Athletes. While originally from Sweden, she completed her undergraduate degree in The Hague and has conducted a legal internship at Coccia De Angelis & Associati in Rome. Email: annryd97@gmail.com.

Abstract – Summary and Keywords
Beyond the Olympic facade of glitz and glamour, athletes competing at the 2022 Beijing Games faced double threats. On the one hand, there was the imminent and persistent threat of Covid-19. On the other hand, there was the fear of facing repercussions by Chinese authorities for speaking out about politics and the host nation's poor human rights record. This article addresses the latter concern. More specifically, it shines light on the International Olympic Committee's restriction on athletes' freedom of expression – in place for the purpose of "political neutrality" – and explores the potential routes for challenging infamous Rule 50(2) of the Olympic Charter. Taking into consideration the ever-increasing role that athletes play in the broader political discussion whilst noting the recent selection of Olympic host cities under authoritarian regimes, the article demonstrates the need for the International Olympic Movement to move away from its dubious and precarious position on athletes' freedom of expression towards a more progressive and proactive one.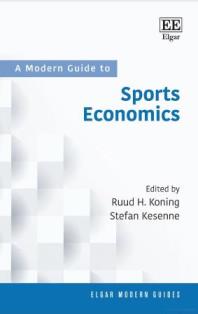 Review of the book

A Modern Guide to Sports Economics

Edited by Ruud H. Koning & Stefan Kesenne, for Elgar publishing

by Marco Di Domizio, RDES Scientific Editor


















PUBLICATIONS


International Encyclopaedia for Sports Law
Edited by Prof. Michele Colucci

Editor
FLYER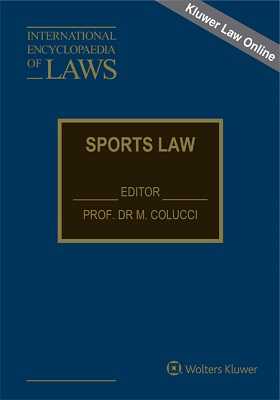 TRANSFERS OF FOOTBALL PLAYERS
A practical approach to implementing FIFA rules
Michele Colucci and Ornella Desirée Bellia (eds.)

International Sports Law and Policy Bulletin 1/2020

ISBN 978-88-940689-9-3 (April 2020, 908 pages)

FLYER
TEASER
ORDER FORM

This book is updated with the latest amendments to the FIFA Regulations on the Status and Transfer of Players
published in March 2020.